If you need 1,000hp in your pickup, and you want your truck converted into a luxury SUV, then the Hennessey Mammoth 1000 is just the model for you.
Built around the Ram 1500 TRX, an American-market pickup truck that already packs an eye-catching 702hp under the bonnet, Hennessey engineers upgrade the supercharger system and recalibrate the 6.2-litre V8 petrol engine to boost power by 310hp, taking it up to 1,012hp. Torque is boosted from an already impressive 881Nm to an earth-shattering 1,314Nm.
That power results in remarkable performance, with the Mammoth accelerating to 60mph more quickly than many supercars, taking just 3.2 seconds.
Surprisingly, off-road capabilities haven't been forgotten, with the Mammoth receiving an off-road package that includes a 63mm lift, a custom front bumper with LED lights, 20-inch 10-spoke wheels, 35-inch off-road tires, and a front suspension levelling kit.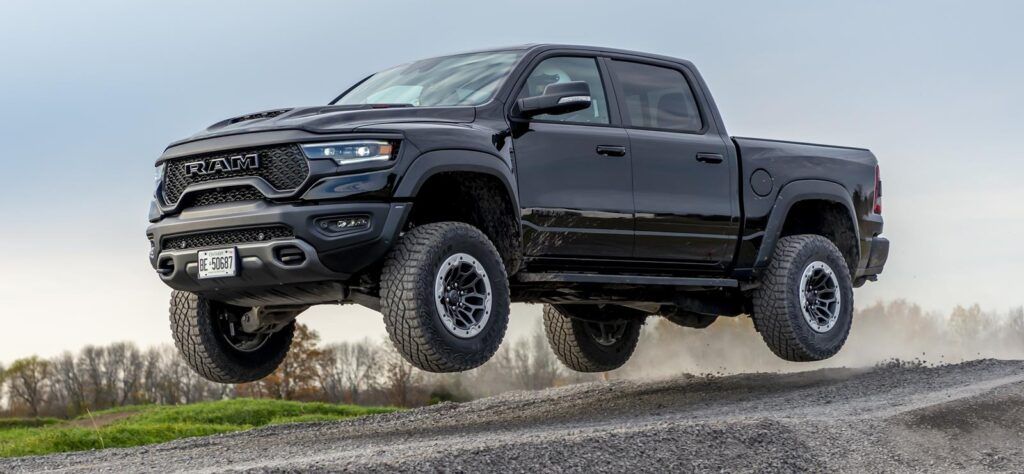 More significant changes to the Ram TRX include bespoke bodywork to extend the roofline to meet a new C-pillar that sits above the rear taillights, turning the full-size pickup into a seven-seat SUV. The conversion incorporates a sizable rear-side window and adds a rear screen while retaining excellent luggage space behind the third row of seats.
"I have a big family with five kids and have always enjoyed owning big, powerful SUVs," explained John Hennessey, company founder and CEO. "In 2012 we converted the first-generation Ford Raptor into our VelociRaptor SUV – I still own one today and love it. Now, we are excited to offer something very similar, but with a lot more horsepower, using the new Ram TRX truck as our base vehicle. Creating this king of SUVs offers our customers the ultimate combination of space, power and exclusivity."
Production of the Hennessy Mammoth 1000 SUV is limited to just 20 units, with Hennessey Performance charging buyers $375,000 (£270,000) before taxes and shipping. Each is backed by a three-year warranty, but that's limited to just 36,000 miles.
---